Dee Settlemier, Ukulele & Vocals
Vocalist extraordinaire Dee Settlemier, who also plays guitar, mandolin, banjo, as well as ukulele, has been writing songs and singing for as long as she can remember. She was a founding member of the acoustic folk-rock group Mad Hattie, playing with many stellar Portland musicians. More recently there's been quite the buzz around town about Dee's other project, the Libertine Belles, a sensational all-female vocal group.  You know, people say that Dee's house is basically one huge vintage clothing closet.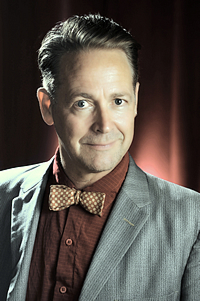 Doug Sammons, Guitar & Vocals
A founding member of the Serenaders, Doug began his journey into American folk and roots music as a member of the renowned New York City jug band, the Metropolecats. Soon after relocating to the West Coast in 1991, he helped form one of Oregon's most respected bluegrass groups, Sam Hill. As guitar player, lead and harmony vocalist, and emcee, Doug worked with the group through the release of three CD's as the band gained considerable national attention. He also currently performs with the red hot swing band the Bridgetown Sextet.  Doug was born in Wilmington, Delaware and was once a NYC taxi driver.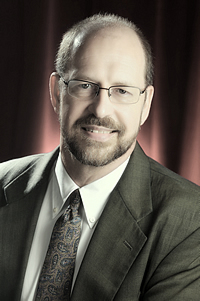 David Evans, Clarinet & Saxophone
David came to Portland from New Orleans in 1994. In the Crescent City he performed with Pete Fountain, B. B. King, Mose Allison, Gladys Knight, Mitzi Gaynor among many others, and for seven years led the band on the steamboat Delta Queen. In the Northwest, he has performed or recorded with Art Abrams, Mel Brown, Retta Christie, Dave Frishberg, Darrell Grant, Rebecca Kilgore, Ron Steen, Bobby Torres, Tall Jazz, and many others. It is a well known fact that David is fluent in dog-speak.
Doc Stein, Hawaiian Steel Guitar
Jon 'Doc' Stein grew up on the east coast playing country and western swing, ragtime and blues on guitar, banjo and dobro. In 1985 he moved to the Portland area where he played in various bands including Retta and the Smart Fellas, Cactus Set-Up with Rebecca Kilgore and Fritz Richmond's Barbeque Orchestra. He has also toured with various bands while sailing the southern Caribbean . However his most unusual gig was in the Voice of Asia Festival in Kazakhstan, representing the USA in a swing trio. He has played with Jim Kweskin, Geoff and Maria Muldaur, John Sebastian, David Grisman and Dan Hicks in San Francisco. He occasionally performs small surgical procedures in his spare time.
Garner Pruitt, Trumpet & Vocals
Garner began studies on the trumpet at age 9. He lists a few of his early trumpet influences as Clifford Brown, Freddie Hubbard, and Blue Mitchell. He toured Europe with the CSU Long Beach Jazz band, playing at the Montreux and North Sea Jazz festivals. He has played with such greats as Red Rodney, Conte Candoli, and Randy Brecker. While living in Denver he was a member of groups the Neophonic Jazz Orchestra and Dressed in Black. Garner is on a quest to find the ultimate Goodwill tie.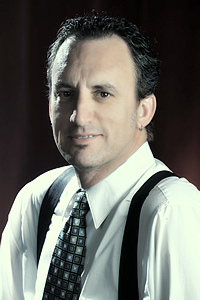 Pete Lampe, Upright Bass
Pete Lampe has been a bassist on the Portland scene since 1986. He has been a teacher of Band and Orchestra, as well as a musician performing classical music with the Columbia Symphony, and jazz with Portland luminaries Ron Steen, Mel Brown, Rebecca Kilgore, Tom Grant and others. Pete was also a member of the Art Abrams Swing Machine Big Band for five years, has performed with the Pete Krebs Trio, and is currently playing with the amazing gypsy jazz group Swing Papillon. He is the owner of Pete's Bass Shop, specializing in the repair, restoration and sales of double basses, which affords him the opportunity to combine his love of music, "old basses" and fine woodworking.